When I told my friends in Kolkata that while travelling to Bangalore (off course on some professional work), I'll be hitting the Biryani joints, I was flooded with all the names and direction of Calcutta-styled Biryani joints. Just after a small pause, my next question was, I am looking for south Indian Biryani joints and silence prevailed. Biryani and South India- I know I am kinda nuts but in their eyes, I could see the portrait of a complete lunatic. Whatever, "Jo main bolta hun uoh main karta hun, aur jo main nahin bolta hun- uoh toh main definitely karta hun" and my quest for biryani hunt started in Bangalore. In between I've tasted certain other fantastic joints, which I'll discuss, but then discussing Biryani gets me to some kind of an orgasm and so, please pardon me if I get carried away.
I was staying in Koramangala, as this was very near to my client's office and the very first place suggested to me by the hotel boy for dinner was Imperial Hotel  And luckily, maybe he got some good tips from some other person and was expecting the same for me, told me "saab, taste the non-veg thali there"…. And I always believe people, that's in my blood. No, please don't laugh, that's a fact… Ok fine- whatever. I went there, on the first floor, the place was almost empty barring 2-3 tables. I was not so sure. Is this good ? Ordered the non-veg [email protected] 230/- and was checking the Zomato reviews- standard fare. Service is courteous and smooth. But when the thali arrived, I couldn't believe my eyes. I was sure I was not on drugs (at least not on that day) and WTH…. It consisted of 1 bowl of biryani rice, 2 coin parota, dal, raita, salad, chicken butter masala, 2 pcs of grilled chicken (quarter of a chicken) with mayo dip. I thought definitely I'd need some thums Up to wash it down and the waiter said it too was included in it. I won't say the taste is somewhat heavenly, but whatever they served in that price range, was incredible. The grilled chicken and chicken butter masala were good and went well with coin poratas… Biryani rice was some sort of a pulao with Biryani masal and was ok-ish. But, this was one helluva combo.

At night, I was checking on traditional Biryani joints in Bagalore and Arghya Sanyal from my Facebook friends came to rescue. There is something called a military hotel and a good number of it. It was meant mostly to cater a high-protein meal (read absolute non-veg) fast to hungry people. And the suggestion saved me. There's a joint of this genre called Ranganna Military Hotel in Jayanagar (a 60 year old joint can't screw its food big time is what I've thought) and was highly recommended. Being a true-blue biryani fanatic, now who could've stopped me and the very next day lunch, I found myself occupying a seat there. This joint is said to be some 60 years old and one of the best military hotels in Bangalore. I was strictly told to order their Mutton Biryani, which I gladly did. And as the waiter suggested, ordered some chicken fry alongwith. Now, I am not very sure whether the waiter jumbled up my order or what, what came to me was a chicken curry with semi-gravy. But, Biryani was something different- different from what we're normally used to have. Its heavily spiced (with black peeper and star-anise). Mutton biryani had 3 pcs of almost boneless mutton cubes and rice. If you like your love (read Biryani) spicy and Gravy hot, this is THE place. Statutory warning: ask for the potato in biryani and be ready for the waiter to pour the rasam on your head- so please don't. The service is flawless and fast. On a good day or upon asking, the waiter will even give you a generous helping of the gravy and to end it, a steaming spicy like hell small glass of Rasam. The place is not cheap, but then when had love come at a cheap price ?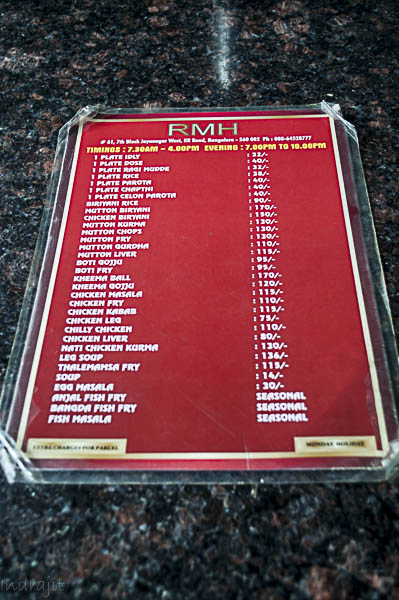 Now, while in Bangalore, my standard breakfast is Set Dosa, something which is lergely unheard of here in Calcutta. Its a round, soft, fluffy version of dosa- open ended and 3 pcs come in one portion with the sidekick of some vegetable gravy (utter rubbish) and chutney. They make it in almost all the south Indian Darshini joints there and is lovely. I normally pair it with Kesari Bhath. Its a ghee ladden bowl of suji with pineapple slices and flavored with Cloves- brilliant it is and definitely recommended.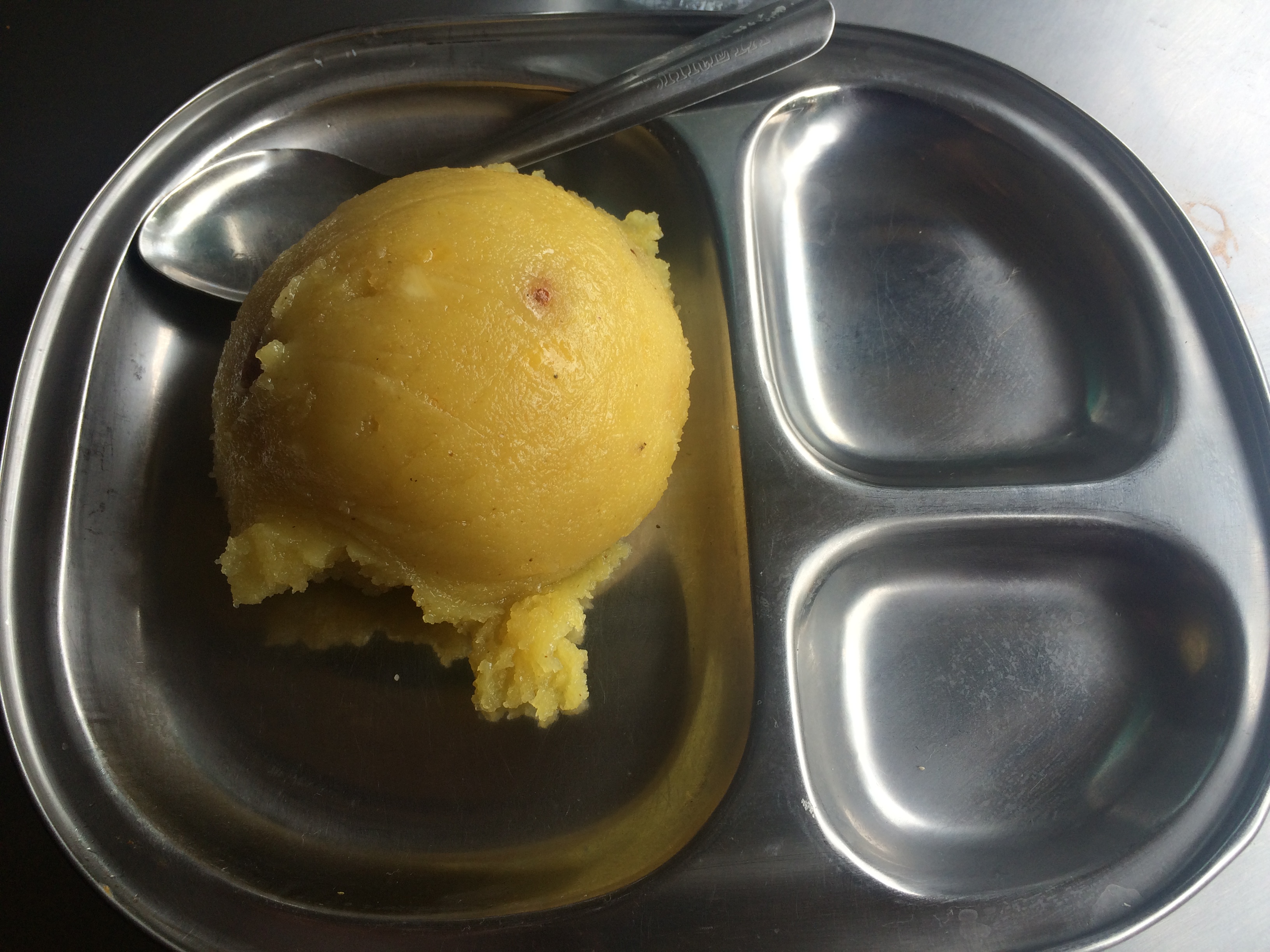 Next meal was supposed to be in some classy polished joint and my friends suggested The Only Place. This joint was supposed to be a steakhouse, where the waiters proudly claim "I know our steaks syaar, don't worry" (something I've seen in very less number of places). But first things first, while going there, suddenly Supratim stopped me or rather the car in front of a joint called Fanoos and proudly said "Bangalore mein aaya aur Fanoos ka roll nahin khaya toh kya jhand aaya ??? "Seems, this was one of the old roll joints there who served beef rolls and Bhuna. While the Bhuna looked really tempting to me, he had already ordered 2 rolls. And, WTF, the rolls were with Roomali Roti. Though some joints in Calcutta also started this trend, its still like a culture shock to me. The inside kebab was ok-ish- definitely crunchy but very less spicy. Still lasting for the Bhuna amd cursing Supratim for not ordering them rather than Rolls, we left the place and headed towards the main joint.
The Only place is one of those upmarket restaurants. Decent seating, good sophisticated crowd, standard fare. They don't serve booze, not even beer which was an "oh what ???" type of feelings from my side. However, as I am not very accustomed with Steaks and good quality of it, Supratim ordered. We had mini lamb chops as starters. Good, decent fare and most of all, the amount of frech fries was huge. The meat was soft and nicely done. For the main course, he ordered Beef Chateaubriand Supreme and I ordered Sergeant Pepper Steak (hopefully I am right with the name). The third friend Prasun went for one chicken dish and as ususal, we didn't even bother to check the name. Supratim asked for a medium rare one while I wanted it  well-done. I know I should be had Medium Rare/ Medium, but I got some mental blockage against the pinkish rawness of the meat. However, food was delicious. They actually knew what they were making. While the medium rare one was actually pinkish in the center, mine was having the typical pepper smell and the meat was properly done, but not chewy… Great going. The meal ended with one of their signature desserts- Apple strudel. While it was good no doubt, but imagine you're experiencing Arijit Singh after Kishore Kumar…. after the steak, the feelings was something similar to that.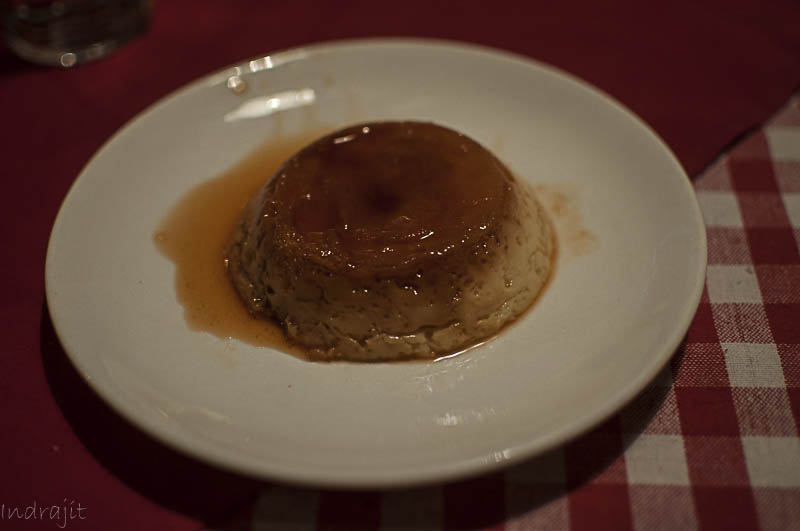 The next place was near to where I was staying. While walking on the road, I saw a signboard reading Gundappa Donne Biryani serving authentic Kannada cuisine. By this time, I was knowledgable enough to know that Donne Biryani is served in a leaf bowl anfd flavored with coriander and Mint leaves. The strong aroma was the keypoint. And at lunch I dropped in. Upon suggestion from the counter, I ordered the Gundappa thali and let me admit, in 170/-, this is a steal. They serve 3 types of chicken gravy (chilly chicken, guntur chicken and peeper chicken) with one small chicken piece each, 1 chicken fry (big, almost boneless piece) and one mutton Keema Chop (the only item I didn't like personally). Along with this, there was sufficient quantity of Biryani rice and raita. The Biryani is slightly smoky flavored (that's the beauty), a little soggy variety flavored with chilly and black peeper and off course the coriander and Mint leaves paste. Overall, definitely recommended. Out of the 3 gravy varieties, Guntur Chicken was the best one. The subtle pungent yet spicy taste is something, which will haunt me for a long, long time. P.S: while in the thali, they served only biryani rice and it was brilliant, the next day, I ordered Mutton Biryani separately and the Mutton pieces had no connection with the rice- just boiled meat with very less flavor- rice as usual was awesome.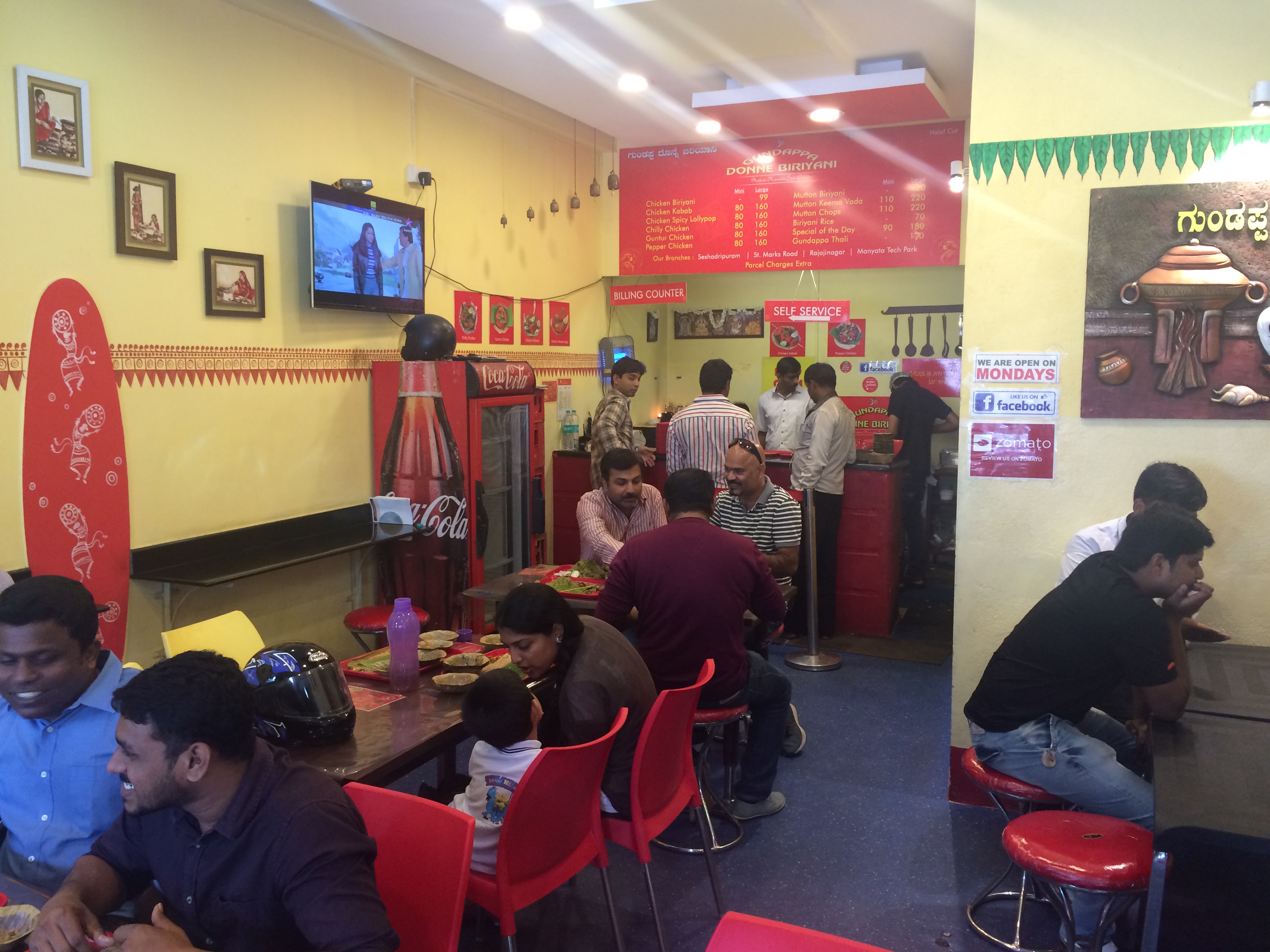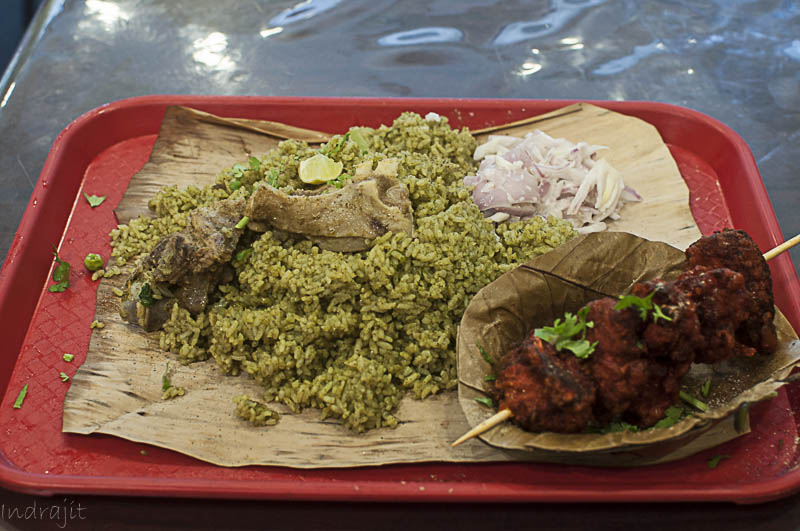 Cons:-
They don't serve water on table, so it's advisable to buy a bottle of mineral water bottle beforehand and take the food, you'll need the water to cool down.
Its said the best is saved for the last. But, it was the other way round in my case. The last place was Nagarjuna, Koramangla 5th Block. Maybe I ordered the wrong items, the food tried its level best to disappoint me. I heard so much good things about this place from my friends that I had a really really high expectation from this place. But, as they say, over-expectation kills it. And just the same thing happened here. The place is, as expected, nicely decorated and service was fast and really courteous. But regarding the food, out of the two chicken starters (Nagarjuna chicken roast and chicken sixer), the only difference was a little sprinkling of suji on the former one. Mutton pepper fry was the saving grace and was pretty good. Dosa with Nati Kodi combo was good, nothing great. I would have liked the chicken a little dry, but still ok-ish. But the biryani was bland and if I may say so, rather tasteless….. Disappointed.
Anyway, I was through and the revelation in this trip was the Military Hotel and in the next trip, I'll explore the others in that category. Empire was good as a combo and Gundappa was superb.
Comments and critics welcome.
Bon apetite !!!
I can be reached at 9903528225/ [email protected]